This two-day course provides the foundation knowledge needed to understand a set of accounts and be able to answer questions from analysts, investors and the financial press. Please note, we recommend that both module one and two are completed together.
Module Two will help you to understand in more depth how financial analysts and investors look at companies. It is not necessary to have a financial background to take Module Two, but you should have completed Module One or have an equivalent understanding of basic accounting concepts.
What will I gain?
An understanding of the key principles behind most commonly used valuation methods
A grasp of the fundamentals of the discounted cash flow valuation model and key sensitivities
An awareness of risk and return parameters and non-financial considerations impacting investment decision making
Course tutor: Deborah Morton-Dare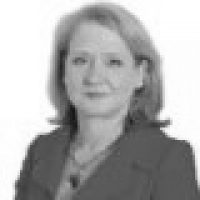 Independent
Deborah specialises in financial training for all levels from beginners to advanced. She presents a comprehensive range of courses to a diverse range of corporate clients and financial institutions and specialises in making complex technical subjects comprehensible.
Deborah qualified as a Chartered Accountant with Arthur Young and then worked in Corporate Finance gaining wide ranging experience in a variety of corporate and financial institutions. She then worked as a financial consultant to companies assisting them in raising finance and structuring.
Programme
Introduction
Fundamental concept of discounted cash flow
Risk vs return
Business strategy
Introduction to valuation methods
Conclusion: What really matters
Price
IR Society members (and members of DIRF): £898