Aktiviteter
Eksternt arrangement
07
Jul
Understanding investors, analysts and the financial media: Developing your key IR stakeholders
Dato:07/07/2021
Tid:9.00am to 1.30pm
Sted:Online
07
Jul
Understanding investors, analysts and the financial media: Developing your key IR stakeholders
Sted: Online
Agenda
This half-day course, presented by senior practitioners, helps IR professionals build stronger relationships with their key stakeholders, through developing a better understanding of the priorities for an IR function. It explores the day-to-day roles within fund management, sell-side, and advisory firms as well as the media and their expectations of IR. This course builds on aspects covered in the Introduction to IR and the financial markets course.
During this unprecedented time this course will be taking place online. From the 1st April we will be offering 'early bird' prices on all our courses, further information can be seen here. Please contact Jessica Hyett if you have any questions.
Who should attend?
Those who have attended the Introdution to IR and Financial Markets course
New/Junior IRO's
Those wanting to build stronger relationships with stakeholders and learn more about the workings of their city advisors
What will I gain?
In-depth insight into the workings of city advisers
Advice on how best to build stronger relationships with these key stakeholders
Course tutor: Diane Faulks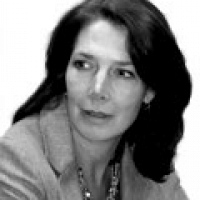 Independent
Diane is an Investor Relations specialist with over 25 years' experience gained in a variety of disciplines including corporate in-house, consultancy and banking. Regulation has been a foundation of all these roles working alongside lawyers, brokers and financial advisors. Over her 10 years of in-house roles she was involved in IPO/secondary offerings, M&A and US listings. During 14 years with Citi Depositary Receipts' Diane advised clients on cross border communication during listing, capital raising and shareholder expansion. She has been a member of the IR Society since 1994, a board director from 2000-2006 and Chairman of the Society from 2003-2005.
Programme
Welcome and introduction 
Structure of financial markets 
The role of the sell-side
The role of external advisors involved in IR
The role of the fund manager
The role of the media
Conclusion
Price: IR Society members AND members of DIRF: £339