Aktiviteter
Eksternt arrangement
14
Jul
IR Society webinar: Navigating your career and managing resources post-covid
Dato:14/07/2020
Tid:13.30-14.30
Sted:Online
14
Jul
IR Society webinar: Navigating your career and managing resources post-covid
Sted: Online
Agenda
How has the perception and scope of the role of IR changed during the crisis and how do you manage resources & navigate your career post-COVID?
Jointly chaired by Laura Hayter, CEO of the IR Society, and Oskar Yasar, Managing Partner of Broome Yasar, this panel discussion will focus on how IR professionals are adapting post-crisis. How has the perception of the role of IR changed internally in light of recent market challenges? How can you position yourself as expert both internally and externally as we see an increasing focus on wider stakeholder engagement, and ESG? What measures are you adopting to ensure you are adequately resourced and positioned to address the immediate challenges the investor relations role faces? They will be joined by a high profile panel of FTSE 100 and FTSE 250 senior IROs who will be sharing their experiences.
Moderator: Laura Hayter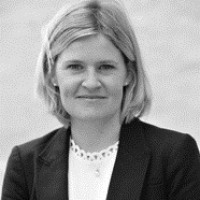 CEO – IR Society
Laura is CEO at the IR Society. Formerly Head of Policy and Communications, Laura has been with the Society for more than nine years. Laura has over 18 years' experience in the Investor Relations industry. She joined The IR Society in 2011, and among other roles, was formerly a director at the IR consultancy, Taylor Rafferty, providing IR advisory services to blue chip clients, both in London and New York. She graduated from the University of Leeds, with an honours degree in German and management studies.
Moderator: Oskar Yasar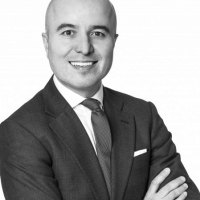 Managing Partner – Broome Yasar
Oskar is regarded as the global leader in executive recruitment within investor relations & corporate communications. He's the author of the ground-breaking report, 'From Investor Relations to Business Leadership – The pathway to CEO', which showcases the significant transformation in the reputation of IR, as well as the soon-to-be published book, 'Stand Out or Stand Aside, the power of personal branding'. Oskar has been responsible for helping to place nearly 400 senior IROs globally and has nearly 30 years' experience in both investor relations and corporate affairs head-hunting as well as IR advisory, helping some of the world's largest companies on their IR and corporate affairs strategies.  He is a passionate advocate for the role of investor relations and the future of the profession.
Guest speaker: Holly Gillis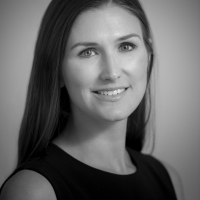 Head of Investor Relations – The Go-Ahead Group
Holly Gillis is Head of Investor Relations at The Go-Ahead Group plc. She has 15 years of experience in finance and investor relations roles in the UK public transport sector. Holly is an ACCA qualified accountant and has a Bsc in Psychology from Lancaster University.
Guest speaker: Thomas Kudsk Larsen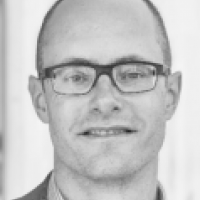 Head of Investor Relations, AstraZeneca
Thomas Kudsk Larsen is Head of Investor Relations (IR) at AstraZenenca since 1 October 2014. Thomas leads the IR Team consisting of currently 8 people and is responsible for investor and analyst interactions. Thomas joined AstraZeneca from Roche where he was Head of Investor Relations North America since 2005 and Vice President, Roche Holdings, Inc. based at Genentech, Inc. in South San Francisco, USA.
From 2004-2005, Thomas was Manager of Stakeholder Communications, Novozymes North America, North Carolina, USA and from 2001-2004 Manager, Investor Relations, Novozymes, a Danish industrial biotech company. From 2000-2001, Thomas was Financial analyst, Novo Nordisk Pharma, Tokyo, Japan and 1995-2000 worked in various Finance positions at Novo Nordisk, Denmark.
Thomas holds HD Finance from Copenhagen Business School and is a Danish citizen. Thomas lives in Trumpington, Cambridge, UK with a family; wife and two daughters.
Guest speaker: Stuart Morgan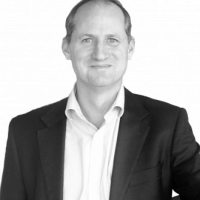 Director of IR, Capita
Stuart joined Capita in September 2019 from easyJet, where he held a similar role. Prior to that, he held senior investor relations roles at RAC, National Express and Eurofins Scientific. Stuart holds a degree in Law and Accounting from the University of Manchester. He qualified as a chartered accountant in 2000
Guest speaker: Jo Russell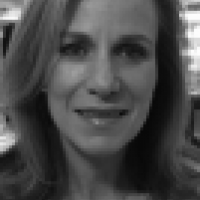 SVP, Investor & Media Relations, Pearson
Jo Russell joined Pearson in 2017 as SVP, Investor & Media Relations.  Jo is a graduate of Edinburgh University, where she received a BSC Honours Degree in Physics with Maths.
After graduation she spent two years in the Royal Air Force gaining experience as a pilot and competing in the Tall Ships Race. In 1997 Jo moved into Investment Banking where she spent thirteen years working as an equity and primary analyst culminating her career as one of two female Managing Directors at JPMCazenove in 2008. During this time she also ran a female mentoring group within the Bank to promote women in finance.
Jo moved into Investor Relations in 2010 starting her IR career at Mothercare before moving to Whitbread plc in 2011. Here she re-shaped the corporate communications strategy, diversified the shareholder base to a more global weighting, delivered four Capital Market Days and championed the Women in Whitbread forum to increase the diversity across the business growing to 100 members in three years.