Aktiviteter
Eksternt arrangement
21
Oct
IR Society webinar: Activism
Dato:21/10/2020
Tid:13.30-14.30
Sted:Online
21
Oct
IR Society webinar: Activism
Sted: Online
Agenda
Activist investors often claim to have an ability to improve governance and strategy, and enhance shareholder value for the companies in which they invest. In some cases, activism can lead to an uncertain and perhaps uncomfortable period for companies. However, some may argue that the long-term benefits of constructive activism are increasingly being recognised. Moderated by Georgeson, this webinar will look at how activism has evolved, the role the pandemic is playing in highlighting opportunities for activism, and how companies/IROs should think about their engagement with activist funds.
Moderator: Cas Sydorowitz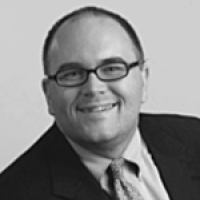 CEO – Georgeson Inc.
Cas has been with Georgeson for over 12 years, bringing with him almost five years' experience in international investor relations and shareholder identification. At Georgeson, he is responsible for Georgeson's Northern European Proxy and Corporate Advisory business. Cas has a longstanding knowledge of Global proxy voting mechanics and key governance matters affecting issuers and shareholders globally. Having worked for several activists and against many more he has in-depth experience to support investors or issuers in complex, sensitive activist campaigns. Cas remains an ongoing advisor to the UK Department of Business, Innovations and Skills (Formerly the DTI) as well as the UK Takeover Panel and the London Stock Exchange on various corporate actions, and proxy related matters.
Cas graduated from SUNY Binghamton with a BA in History. He maintains membership in the ICGN and the ECGI, both governance related organisations that set the agenda for the global governance debate between issuers and shareholders. He has participated in various industry organisations including the Shareholder Voting Working Group in the UK and European Industry working committees on Target 2 Securities, Legal Certainty and the Working Group for Market Standards for General Meetings.
Guest speaker: Bill Jenks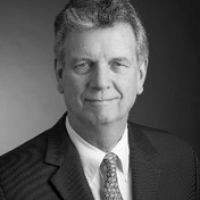 Director, Makinson Cowell (US) Ltd
Bill is head of the US office of KPMG Makinson Cowell, a global investor relations consultancy that was acquired by KPMG's UK member firm in 2013.  He has over 25 years' experience advising US, European and Asian clients on their relations with institutional fund managers and their positioning in the global capital markets.  He presents regularly to company CEOs, CFOs, and boards of directors the results of research on how the capital markets view the company's strategy, finances, operations, capital allocation, disclosure and quality of management.
Bill has led the firm's advisory on investor activism since 2004.  In addition to advising clients during activist engagements, he has been a featured speaker on activism trends at numerous forums of corporates, IR societies and independent directors.
Bill was founder and President of the New York-based international investor relations advisory business Broadgate Consultants in 1987 that in 2001 merged with Makinson Cowell.  Previously, he had 13 years' experience on the corporate side with International Paper in a variety of assignments in M&A, strategic planning, and international line management.  Bill received a Master of Business Administration in finance from New York University.
Guest speaker: Paul Sharma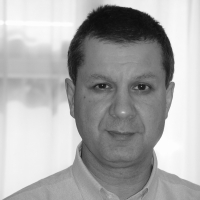 Investor Relations
Paul Sharma has worked in the financial markets for more than twenty years and has held investor relations roles with De La Rue, CSR, Premier Farnell and Howdens. Prior to moving into investor relations, Paul was a sell-side analyst for JP Morgan, HSBC and Investec, and was a financial commentator for The Wall Street Journal/Dow Jones. He is currently an IR consultant.
Guest speaker: Alice Squires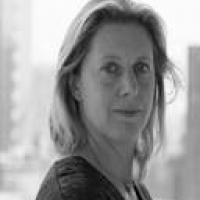 Managing Director – co-head Shareholder Engagement and Investor Advisory, Rothschild & Co
Alice has over 25 years' experience advising companies and engaging with investors. She heads up Rothschild & Co's Investor Advisory team which is focused on all aspects of investor engagement including activism, defense, governance and remuneration, transaction support for M&A situations, perception studies, equity messaging, ongoing equity marketing and shareholder targeting.
In the last 3 years, she has advised on some of the most high profile public and private UK listed activism situations. She has successfully helped Companies to prepare for and respond to challenges alongside sector bankers, providing integrated unconflicted support in an increasingly challenging environment.
Alice was previously number one ranked Head of UK and European Mid Cap Sales at Deutsche Bank and started her career in corporate broking at NatWest Markets/BT Alex Brown. She joined Scott Harris, an independent equity marketing boutique in 2013, which was acquired by Rothschild & Co, 4 years ago to create the Investor Advisory business. She is also a Trustee for the NMR Pension Fund.
Price: Non-members £40