Aktiviteter
Eksternt arrangement
10
Jun
IR Society: Sustainable IR – ONLINE
Dato:10/06/2020
Tid:9.30-13.30
Sted:Online
10
Jun
IR Society: Sustainable IR – ONLINE
Sted: Online
Agenda
For IRO's, as with other professions, operating to the highest ethical standards is essential for both corporate reputation and personal credibility especially given the complex and highly regulated working environment. This course explores practical approaches to some of the more common ethical issues encountered in investor relations.
During this unprecedented time this course will be taking place online. From the 1st April we will be offering 'early bird' prices on all our courses, further information can be seen here. Please contact Jessica Hyett if you have any questions.
Please note, this course is only run once per year.
Who should attend?
This course is aimed at investor relations professionals and others who want to ensure they operate to the highest ethical standards within investor relations
Course requirements 
Participants should either have completed the IR Regulation & Compliance course or have several years of practical experience in investor relations.
What will I gain?
Particpants will be able to:
Understand the difference between legal/regulatory vs other 'softer' issues
Explore how internal and external dynamics may affect or generate potential ethical dilemmas
Identify common situations that arise in Investor Relations which may raise ethical issues
Help develop a toolkit to approach potential issues and assess their implications
Understand when to reach out to advisers or other internal departments
Course tutor: Lorraine Rees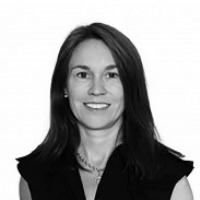 Lorraine established IR-connect as a new investor relations consultancy in 2015. Prior to that she had been IR Director at Standard Life plc, Head of IR at The Phoenix Group, and an equity analyst at Exane BNP Paribas. She originally trained as a chartered accountant, and has also worked in strategy, corporate finance and banking.
Programme
Ethical standards in IR and other professions 
The market context: from sustainable investors to integrated reporting 
Practical sessions exploring internal and external pressures in particular situations, potential ways to approach issues, and best practice guidance, including: consensus management, insider information, price sensitive information and investor equality
PRICE: IR Society members + members of DIRF (£339)
£406.80