Aktiviteter
Eksternt arrangement
24
Jun
IR Magazine Awards – Europe
Dato:24/06/2021
Tid:16.00-18.45
Sted:Virtual event
24
Jun
IR Magazine Awards – Europe
Sted: Virtual event
Agenda
The IR Magazine Awards – Europe will take place on Thursday, June 24 as a virtual awards ceremony. We will once again be bringing together the investor relations community to celebrate and honor excellence in the IR profession. Further details about the 2021 awards ceremony will follow in due course including information about how to access our virtual platform and timings.
Since the annual event first launched in 1990, tens of thousands of analysts and investors have voted in the surveys behind the awards. The result: vital benchmarking information on which companies do the best IR. In recent years, the awards program has expanded to recognize more aspects of an IRO's role as we add new categories to the list and give IR teams the opportunity to nominate themselves.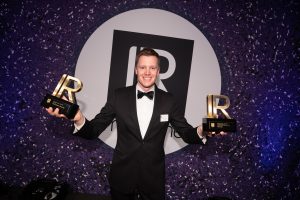 By popular demand, we present two types of award categories – researched and nominated – both celebrating the success of those individuals and companies that are leading the way in IR across Europe.
For our researched categories, companies do not submit nominations. Instead, hundreds of analysts and investors cast their votes and give their opinions on which companies provide the best IR service. In our nominated categories, companies submit written entries to articulate their success and achievements from the past year, giving any publicly listed company the opportunity to be considered for an award.