Aktiviteter
Eksternt arrangement
20
May
Consensus: a best practice guide (online)
Dato:20/05/2021
Tid:15.30-18.00
Sted:Online
20
May
Consensus: a best practice guide (online)
Sted: Online
Agenda
This half day course explores current best practice in the generation and use of consensus forecasts.
It is designed as a very practical session which will consider all aspects of consensus management: from the logistics (how a consensus forecast should be prepared and where it should be used), to advice on how to handle potential issues.
It will be of particular benefit to IR team members who are constructing or using consensus forecasts for their company. It may also be helpful for service providers who engage with IR teams and want to better understand their world.
Note:
This course is offered in conjunction with 'A non-expert's guide to key financial terms', which is recommended as an ideal introduction for those without a financial background. The two half-day courses can be booked together at a 25% discount. Both courses take place on the same day.
What will I gain?
Greater understanding of why consensus forecasts matter
Clear knowledge of what best practice looks like
Practical advice on how to prepare and use consensus, with examples of companies who are doing this well
An understanding of the issues which may arise (including: how to avoid selective disclosure; how to handle a shortage of analyst forecasts; what happens in deal situations) and how they might be handled
Course tutor: Sue Scholes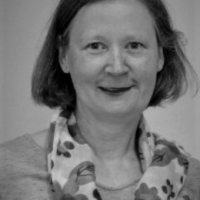 Sue is a Fellow of the IR Society. She was Chair of the IR Society from 2014 to 2016, during which time the Society launched its Diploma in IR (which she continues to support as an examiner) and its Code of Conduct. She was previously Chair of the Education Committee.
A CIMA-qualified accountant, she first started working in investor relations in the late 1990's, at GKN plc. She was involved in the demerger of its joint venture businesses and the subsequent listing of Brambles Industries plc in London; as well as the late unwinding of this dual-listed company structure. Most recently, Sue spent seven years as Executive Team member and Director of Communications for AMEC plc, during a period of significant and successful transformation.
Programme
Generating consensus: a practical session on process
Using consensus: where and how to use most effectively
Managing issues: potential issues and pitfalls to avoid
'In the real world..': an analyst talks about the preparation of forecasts
Wrap up and action points
PRICE: IR Society Members  AND members of DIRF: £339