Aktiviteter
Eksternt arrangement
20
May
A non-experts guide to key financial terms
Dato:20/05/2021
Tid:9.00-13.00
Sted:ONLINE
20
May
A non-experts guide to key financial terms
Sted: ONLINE
Agenda
This half-day course is designed for those without a financial background and provides a grounding in the most common financial terms used in press releases, investor discussions and equity research notes.
Please contact Jessica Hyett if you have any questions.
It aims to build a basic level of financial literacy by providing non-technical explanations, straightforward examples and the opportunity to practice simple calculations and analysis within a supportive environment. Delegates will build their knowledge of financial statements, learn how to analyse them and understand how they are used to create consensus forecasts.
It will be of particular benefit to IR and Communications team members who do not have a financial background. It will also be helpful for service providers who engage with IR teams and want to better understand some of the language used.
Note:
This course is offered in conjunction with 'Consensus: a best practice guide', for which it provides an ideal introduction. The two half-day courses can be booked together with a 25% discount. Both courses take place on the same day.
What will I gain?
Greater confidence in understanding and using financial information
A non-technical understanding of:

The key financial statements: Income Statement, Balance Sheet and Cash Flow Statement
The most commonly used financial figures and ratios which analysts and investors typically focus on when analysing a company
What the terms mean, why they matter, what they are used for and how they might differ across industries

An overview of how analysts and investors use these figures to forecast a company's results into the future, and how an earnings consensus for a company is developed.
Course tutor: Sue Scholes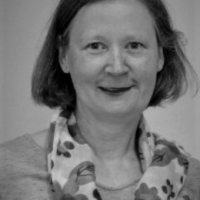 Sue is a Fellow of the IR Society. She was Chair of the IR Society from 2014 to 2016, during which time the Society launched its Diploma in IR (which she continues to support as an examiner) and its Code of Conduct. She was previously Chair of the Education Committee.
A CIMA-qualified accountant, she first started working in investor relations in the late 1990's, at GKN plc. She was involved in the demerger of its joint venture businesses and the subsequent listing of Brambles Industries plc in London; as well as the late unwinding of this dual-listed company structure. Most recently, Sue spent seven years as Executive Team member and Director of Communications for AMEC plc, during a period of significant and successful transformation.
Sue is a board member at MAC (the Midlands' most visited arts centre) and a Trustee and Treasurer of Re-engage (which brings older and younger people together for social gatherings).
Programme
Financial statements: a refresher
Understanding the balance sheet: Fixed Assets; Net Assets; Net Liabilities; Net Debt
Analysing the income statement: Revenue; EBITDA; PBT; Net profit; EPS; DPS
Calculating the cash: FCF; CPS
Using ratios: EV/EBITDA; Sales ratio; Dividend yield; Gearing; P/E ratio; Credit Rating
'An analyst for the day': using what you've learnt so far
What they really do: an analyst talks
Introduction to consensus forecasts
Price for IR Society and DIRF members: £339